Bathing time is an excellent experience when your baby is enjoying every splashy moment. Well, for newborns and infants it is paramount you get the right baby bath tub.
If you are looking to buy one, you'll naturally want the best, or at least one of the top recommended by parents already.
So today we will discuss something that I stumbled upon and discovered that the very best there is out there is a product called Tummy Tub. Let me give you a feel of my first-hand experience of this simple but beautiful baby bathtub with my honest experience and review.
How did I come across this pretty cute product? It was recommended to me by my close friend. When she had her firstborn, I would witness just how much she would struggle with ordinary basins and one day I told her so. She decided to buy it and after using it a few times, she fell for its charm, and later on, when I had my boy a few months later, I fell for its charm also, every parent does…
Read also: 12 Best baby Monitors for Sensitive Parents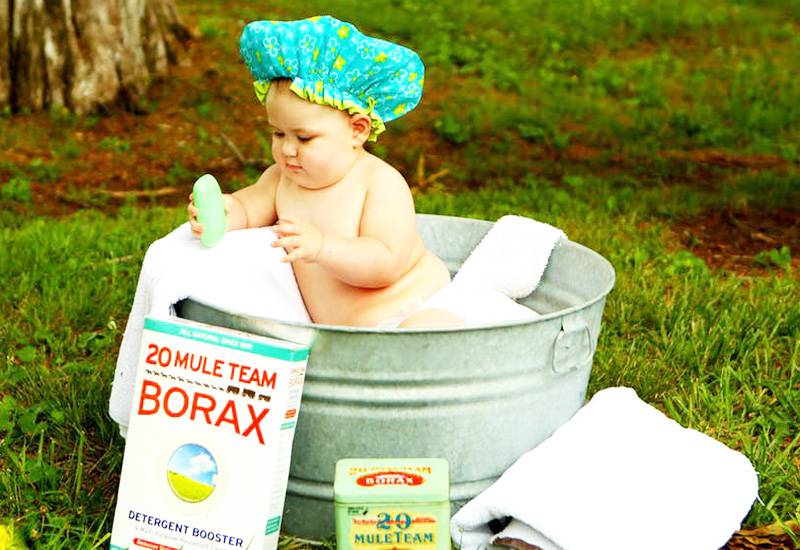 What is a Tummy Tub?
The original tummy tub baby bath is a type of baby bath. It is a shape of a tub/bucket and has specifically been designed this way to benefit your baby during bathing.
The distinct design has been approved by healthcare professionals worldwide and, personally, this is what prompted me to get one when my son was born 9 months ago, and my is he a happy lad; always giggling during bathing time, a lot better than I thought given I heard many disturbing stories of newborn babies hating bath time.
Its bright design allows me to see my baby while bathing him. It also helps because its shape mimics the womb allowing seamless transition into the world of taking a bath every day which can be stressful for an infant.
What's more, when in the fetal position, babies conserve body heat as they're hunched up; this also reduces the chance of them catching a cold and this also keeps them calm and jovial.
Regarding safety profile, nothing beats this baby bathtub. Your infant is unlikely to turn over and drown in the fetal position. However, of course, you should always be there and have an overlooking eye as the baby baths.
Me personally, when you bath your baby, I would advise a water level of the armpit region, any higher, I discourage. Younger babies who have not developed good head control would need to have their heads supported as you bath them. I'll admit to being a safety freak and I've found it helpful to soak up a towel and place it in the basement of the bucket just to prop my baby up in the tub.
Read This: Simple Solutions of Croup Cough
Why is a Tummy Tub Considered the Best Baby Bath?
Here are just a few reasons why.
Doctors have named it as the "most nurturing and natural baby bath for babies."
The easiest way to bathe your baby
Less stressful baby bath for your baby
A Tummy tub is used as the first newborn bath in many maternity wards, children's hospitals, neonatal units and nurseries around the world.
Completely natural and fully recyclable plus its 100% toxin free as it's BPA free, Lead-free, PVC free and Phthalate.
The bucket style baby bath has been developed and endorsed by midwives, nurses and physicians
This baby bath has passed all stringent worldwide safety testing regulations and standards.
Best newborn baby bath (but also can be used for children up to 3 years old or until such a time until your baby outgrows it)
When the baby in tummy tub, it's the only bathtub which your baby will stay calm and relaxed. Why? It is designed to mimic the mother's womb and the fetal position, so the baby feels comfortable and cozy inside.
Safest baby bath as your baby remains in an upright position and is fully supported by the sides of the tub
The most organic and energy efficient baby bath as it saves water, electricity and is fully recycled.
Water says warmer in the bathtub than any other baby bath (due to its design being a 'tub' as it has less of a surface area at the top)
Baby skin friendly
Has been around since 1996
Compact (easy to store) with an anti-slide base and ergonomic handles for the parent
Easy to clean
Once your toddler outgrows it, you can use it as a toy storage tub or anything else!
Read Also: top 5 baby proofing products
Studies & Reviews
Studies have indicated that the baby bath has therapeutic features. Since, babies feel relaxed, warm and safe within it; it stimulates the release of endorphins (happy hormones) which in turn lead to the relief of indigestion, colic and gas in babies. This lowers the chances of your baby being all fussy and irritable.
Most reviews, concur with this also, parents have reported swapping conventional baby baths (laid back versions) to this baby bath bucket and noticing their baby more relaxed and calm.
Read Also: Safety First- Baby Activity Walker
Eco-Friendly
The baby tummy tub has been engineered to utilize very little water, living up to its billing of being an eco-friendly product; it does an impressive job of keeping the water bills low.
The design above helps to keep the water warmer for longer – not only does it have insulation properties because there is less surface area exposed to air, this naturally keeps the water warmer for longer.
100% Natural
It has been certified as being phthalate and leads free, as well as BPA free, PVC free, all of which are toxic chemicals. It is also baby skin friendly.
Another handy feature, it's not like other baby baths that become obsolete once your toddler has outgrown them, this tub allows for you to re-use it and re-purpose it. You can re-purpose it as a water jar, a flower vase, for the creative mothers out there or just a tub to keep your babies toys.
Read Also: Common Sleep issue and Tips To Help Toddler Sleep
Matching Stool
To help save your back from prolonged bending, you can get the matching stool. I bought one of these (bad back, you know LOL) and I just love it. I can let my baby enjoy patting at the water in his baby bath while I casually wash him and I don't have to get up feeling 40 years older from an aching back. Now, bathing doesn't have to be a one-minute affair.
Following numerous positive reviews, I would highly recommend that you try out this innovative tummy bath as its worth its proverbial weight in gold.
It would be unwise to have your little angel bath in a bucket meant for other chores, and made from chemicals which are not certified as safe.
Try it and you'll fall in love with it, I have and many thousands of parents worldwide have so before me.
What to Read Next: