Judging by the title, we all know why you're here. You got your brand-new pair of AirPods just recently; you brought them home with many hopes and dreams.
You might have already told your friends as well, or if you are like us, you must have posted on Instagram as well. After all this, only a few days go by, and you find that one of your AirPods has stopped working.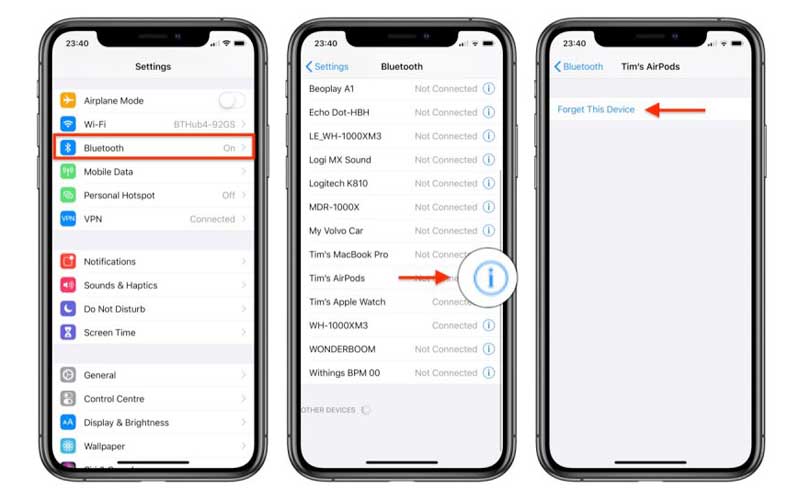 Even if you have had them for a while, it still hurts the same. Trust me, we understand. Having only one AirPods working can really put your spirits down. So, what if there was a way to fix this dilemma on your own?
Well, for this purpose, we will need to understand some of the reasons as to why you may end up with your AirPods only playing in one ear. Once you are familiar with the causes, you will be better equipped to work on actually fixing the problem.
Intrigued? We thought so. Keep reading to find out more!
Also Read: [Infographic] How to Prevent Hearing Loss & Keep headphones safe
Why Are My AirPods Not Working
There can be multiple reasons as to why one or both of your AirPods are malfunctioning, but here we will run through a few basic ones to give you an idea.
1. Pairing Troubles
For starters, if you find your left AirPods not working or right AirPods not working, they are both probably experiencing the same kind of technical fault so you can pretty much pinpoint the issue for either side of AirPods.
Mostly chances are that one of the AirPods is not paired properly to your smartphone. This can occur either as a result of a weak Bluetooth connection or because of some fault on the part of your AirPods.
Either way, you can recognize this as a potential fault if you are hearing very faint or broken up audio in your AirPods.
2. Connecting with Older Devices
Now for this issue, it is important to remember that AirPods have been engineered and designed specifically for Apple iOS devices, and although they do a good job of maintaining compatibility with many devices but chances are high that there would be issues.
This occurs most commonly when you try to pair or connect the AirPods to older devices such as computers or laptops with outdated Bluetooth compatibility. The reason is quite simple, so there is nothing to worry about.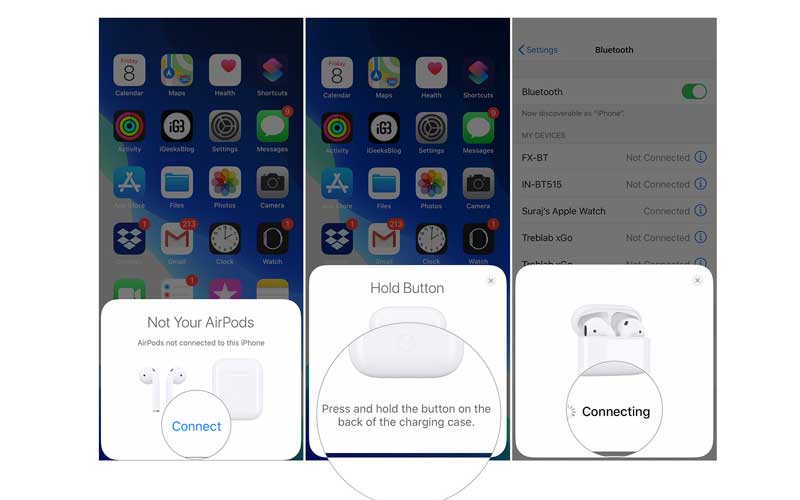 The good thing here is that you can be rest assured that there is nothing fundamentally wrong with your AirPods. Rather the fault lies with the adjacent device, so that is definitely encouraging.
3. Battery Malfunctioning
This might seem like an obvious one, but there are times when you find your AirPods malfunctioning even after a full charge. You can check this by checking the battery once again, and then testing the battery of the charging case to confirm.
There are instances where you might face this problem because the battery is not registering with the AirPods properly. However, the solution is simple enough, so you don't have to panic.
In order to find out how to deal with these issues, read on to the next section, which explains the solutions in-depth. They are all easy to apply than you might think, so pull up your sleeves and get to work!
Read Also: One Airpod Not Charging? Here's the Fix!
How Can I Fix My AirPods?
1. Try Resetting Your AirPods
The best way to approach malfunctioning AirPods is to give them a complete overhaul, and by that, we mean reset them to their original settings. To start with, place both AirPods in the case. Make sure that they are charged before you do so.
At the back of the case, you have to find a button. It is quite small and the same color as the case, so feel for it. Once you have found it, open the lid of the charging case. Then press down on the button at the back of the case and hold it for about fifteen seconds or so.
You will see the light on the inside of the case. It will flash white at first and then red. This light indicates that the AirPods have been reset successfully.
For those of you who have a wireless charging case, you will most likely find this light on the front side of the case.
For the newer version i.e., the AirPods Pro, the procedure is slightly different. Put your charged AirPods in the case the same as before and close the lid. Leave them for about fifteen seconds and open the lid again.
On your Apple iPhone or any other iOS device, open Settings and click on Bluetooth. If the AirPods are connected, locate the circled 'i' next to them and tap on 'Forget This Device' to unpair them from your device.
With the lid of the casing still open, press down and hold the button present at the back of the case for about fifteen seconds or until you see the light flashing red. This would indicate that your AirPods Pro has been reset.
Read Also : Why Apple's Air-Pods microphone not working? Causes and Solutions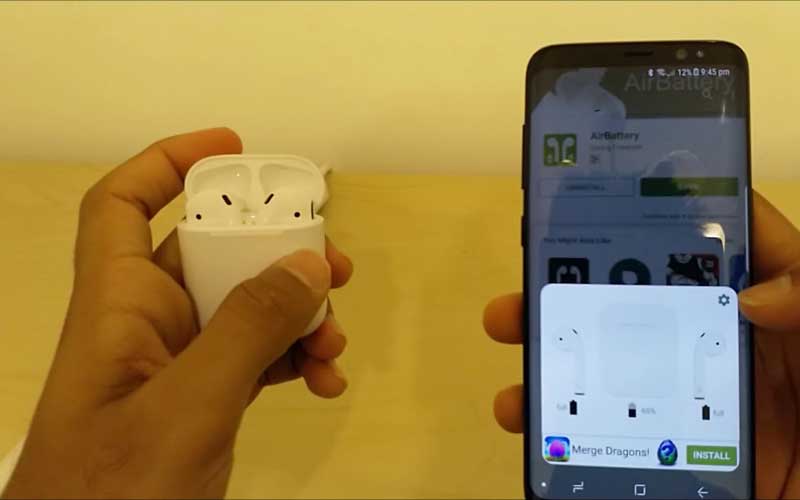 From here on, place the AirPods close to your iOS device once again and follow the instruction to reconnect them as usual.
2. Renew Connectivity
Similar to resetting your AirPods altogether, checking for compatibility while connecting with certain devices is always a good idea, especially if you are working with devices that aren't iOS or Apple devices such as computers etc.
To remedy this, you may want to avoid connecting with such devices altogether, but if it is absolutely necessary, then a good approach is to set up audio compatibility and initialize the Bluetooth settings right from the start.
Another connectivity issue that you may face can be a result of interference from some other device in the vicinity. If you are at home, then it will be easier to locate the said device and either disconnect it or move away from that area.
At most, you might end up with some light static in your AirPods, but it is definitely a step up from not having any sound at all, so you have to count your blessings here.
3. Check The Battery
Keeping your AirPods charged at all times is, of course, a top priority for AirPods users. The way that AirPods batteries work is that you can pop the AirPods back in the case for a quick top-up. You can do this about three or four times before the case itself needs charging.
If both components are out of charge, then a battery recharge is long overdue. After a full charge, AirPods will last anywhere between an hour to an hour and a half at max before they need to be charged again.
Therefore, you do not have to worry about your battery underperforming because that is how it works. In case you have already charged your batteries, then pop your AirPods back into the case for about fifteen to thirty seconds.
Open the lid and take them out, and they should be working fine after that.
4. Test The Casing
In case your AirPods are fully charged but still do not seem to be working. The fault probably lies within the charging case itself that holds them.
The case may either be out of charge, or the battery may have a fault that is preventing the case from being charged even when it is plugged in.
You can either replace the batteries of the case if you have a wireless charging case or check the charging wire alternatively to see if there is a fault there. Either way, it is nothing to worry about.
5. Go Back To The Classics
Yes, you guessed it, we are talking about the age-old trick of turning the whole thing off and then on again. Trust us; it works almost anywhere.
To start with, you can disconnect your AirPods from your devices and reconnect them. Or turn off your Bluetooth for once and turn it back on to see if it makes a difference.
If you want to go the extra mile, then you can even turn your iOS device off and then on again to gauge how the AirPods respond. If you are around devices that are causing interference, then you might want to try the same trick with those.
Final Thoughts
Let's face it; nobody wants to get a new pair of AirPods just because one of them has stopped working. The logistics and the budget don't match up. So having these easy solutions in your back pocket can really help you out if you are in a pinch, so feel free to channel your inner handyman!