Long gone are the days when curly was considered as out of fashion. Nowadays, curly hair are grossing and people are coming up with new hairstyles that are only possible if you have curly or wavy hair.When we think about curls, the first thing that comes in our mind is unruly long curls that are untamed and are very unmanageable.
But this is not the case anymore!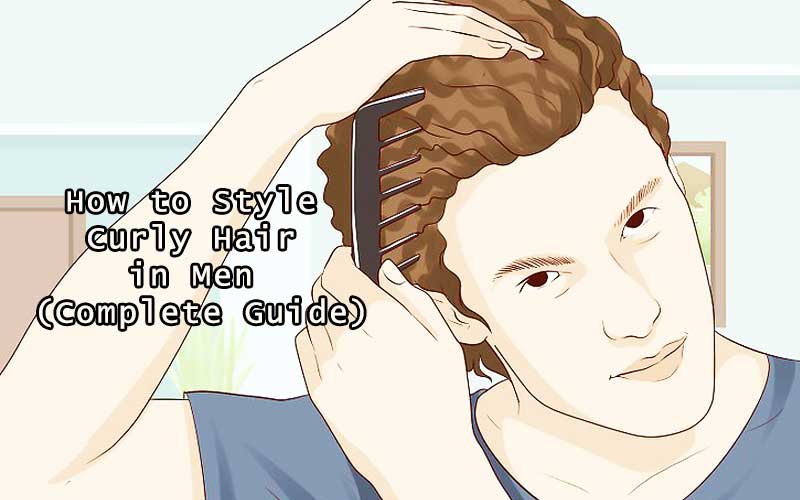 Now it is possible to manage curly hair like a pro while following some simple tips and getting a haircut that complements you.We completely understand that managing curls can be hard if you have long hair, but we are here with the solutions.Read the article and get the best tips and tricks on how to style curly hair men. Also we have mentioned some trending haircuts that you should consider having.
Here's how to deal with your curly hair
Yes, curly hair is difficult to manage, but they can provide you with endless list of hairstyles and volume if you know how to do it. Also, it doesn't require you to invest in expensive products as some inexpensive products have wonderful outcomes too.When compared to straight hair, curly hair is a bit coarser. It doesn't reflect the light it absorbs, that is the reason why straight hair look more shiny.The most preferred way to manage the unruly curly hair is by trimming the sides and keeping the length of the curls as per your choice. When your curly hair is grown on the sides, it becomes even tougher to tame them properly.No matter how long you have kept your hair, these below mentioned tips will help you in getting the cool look you have been looking for.
Some expert tips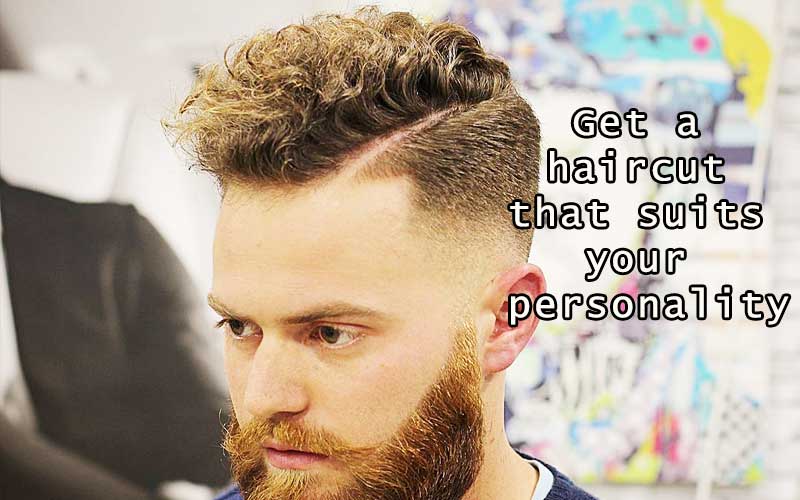 Get a haircut that suits your personality
Getting a fresh haircut is the best start to manage your curly hair. No matter how curly hair you have, you need a haircut that can make things easier for you. The best curly haircut depends on the length of hair you are wishing to keep. Also, it will impact the volume and pattern of your hair.
If you have very wavy hair, then you should go for hair length that varies between 5-6 inches.
In case your curls are too unmanageable, go for shorter length (approximately 3 inch).
Looking for more volume? Get a haircut with layers.
Never invest in hair products that have higher alcohol content
The worst thing anyone with curly hair can do is investing into products that have higher alcohol content.Alcohol tends to make your hair dry which makes curly hair more unmanageable. So, get rid of all the inexpensive and alcohol filled mousses and hair products that you have bought for styling your hair.
When hair is dry, it gets more curly
When your hair is dry, it can get curlier and more untamable. So, you need to ensure that your hair is moisturized all the time. The best way to ensure moisture in your hair is by washing it less frequently. Don't use shampoos that are dry and can result into brittle hair.In case you have greasy hair, then you can go for moisturizing shampoos and conditioners that don't have dry effect after washing. If possible, invest into a moisturizing hair mask that can make things go easier.Apart from this, you can get a moisturizing cream for your hair and can apply it to your hair after taking the shower.Keeping your hair moisturized will help you in managing them like a pro.
A hair product in the end will make your day
Lastly, you should apply a good hair wax or gel that promises great hold that lasts all day long. Don't apply the product when the hair is dry. Instead, apply the product on semi-wet hair to spread it evenly while managing hair easily.
Read Also:
How to Stop Hair Fall and Regrow Hair Naturally (Top 9 Methods)
What tools you need to style your curly hair?
You need a set of tools that are beneficial for styling your curly hair. Make sure that all of these tools are of branded quality and are not damaging for the hair.
A blow dryer
A blow dryer is your best friend and it can help you in styling your curly hair. It is very hard to style the hair without a blow dryer because your hair can get tangled and the comb or hair brush can get stuck in them. Use the blow dryer on a mild setting while detangling the hair with your fingers.
Get a comb with wide teeth
A comb with wide teeth can work great on your hair. Try to sue the comb into the shower to detangle the hair and for evenly spreading the conditioner. Go for a flexible tooth comb that can come out of your hair without any pulls and damages.
The comprehensive process to style your curly hair
This is the thorough process you should follow to style your hair curly hair.Before taking a shower, you need to follow some rituals that are very beneficial. These rituals include applying a moisturizing mask that can make things real easier. You can purchase a mask from the market or can prepare one at your home by searching for the best home-made hair masks for curly hair.Now apply the mask and let it seep into the roots and hair. Once the mask gets a bit dry, consider having a shower and rinse it out with a mild and sulphate-free shampoo.Now towel-dry your hair and get a blow dryer to get rid of the tangles. Apply the moisturizing cream and let it dry before applying any hair product.
How to style short curly hair in men
Keeping hair cropped is advised for men with tight curls
Tight curls are the hardest to manage when they are long. They get tangled easily and resolving the tangles is a task next to impossible.If you have tight curls, then keep your hair short. Ask the barber to cut your hair when they are dry as trimming the hair when they are wet won't help you with the clear presentation of how your hair will look when they are dry.
An undercut will boost your look
Trimmed edges look the best when you have curly hair. Get your back and sides trimmed to short hair and define your curls. The shorter your sides, are the easier it will get to manage your hair.
Get yourself a quality pomade
A pomade will help you in keeping your hair as it is by locking in the desired moisture. Go for pomade that is liquid or cream based as it will deliver the required shine to your hair.
How to style long curly hair in men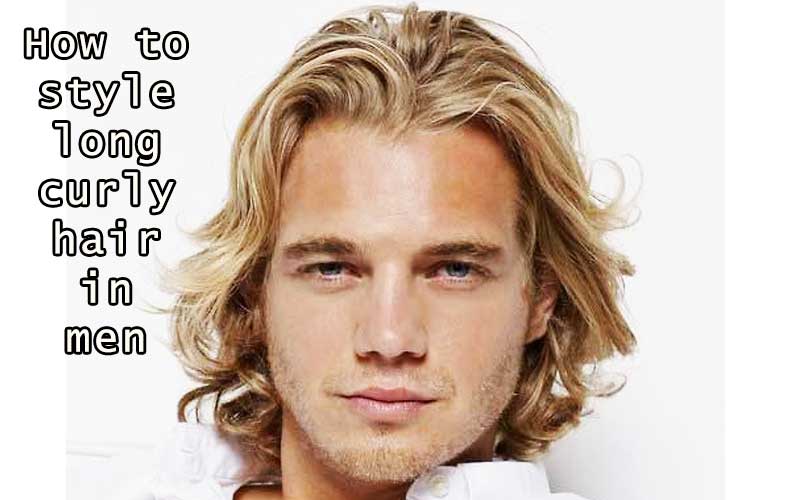 Make a bun to keep hair neat and tidy
Loose hair have more chances of getting tangles. Plus long curls look much appealing when they are neatly tied. Either you can choose to trim the edges and form a bun with the upper hair. Or you can create a bun by tying the side and upper head hairs.Don't make the bun too tight or too loose. Ensure that every hair strand is locked inside the bun and there are no baby hair standing upright.
Use a liquid pomade
Cream based pomades are not useful for men with long hair. Take liquid pomade and apply it with the help of your fingers. Make sure that you are applying the pomade completely from the tips to the root. For the men with thicker hair, it is advised to apply more pomade.
Slick your hair with a comb
Once you have applied the pomade, you can comb your hair. Slick your hair into the direction you like and be gentle on your hair. If your hair is falling on your forehead, then consider applying more pomade and comb them again.
Read Also:
Male Pattern Baldness (Symptoms, Causes, Natural Remedy, and Hairstyle)
Some grossing hairstyles you should try
Side Part / Curly Comb Over
Side part of curly comb over is a very popular style among men with curly hair. This hairstyle can be done with medium hair length and trimmed edges. You can easily style your hair in this hairstyle with the help of minimal tools.
Slicked-Back
You might have seen many celebrities ruling the industry with their slick back hair. This hairstyle needs, you to trim the sides of hair or you can keep them in decent length. Use a strong gel or wax for holding the slick back in its shape.
Wrapping Up
We have answered the most asked questions on- how to style curly hair men. Follow the above-mentioned tips and formulas to up your hair game. Before applying any product to your hair, check the reviews and make sure that it is not damaging for your hair.Also get regular haircuts to stop the curls from getting too wavy and unruly.Lastly, avoid using blow dryer on hot setting and don't wash your hair too often to keep the dryness away from them.
What to Read Next: